[ad_1]
IIt isn't just your choice of degree subject that will shape your student life – location can make all the difference. Two student writers explain what it was like for them to study in an unknown place.
The student from a big city: "It was far from London"
My rude awakening started at the bus stop. "Mom, guess what?" Here the buses run every 10 minutes! another excited student was saying over the phone. Being from London, buses do not normally warrant a call home. If anything, there would be riots if three didn't arrive in a quarter of an hour – let alone one. But revelations like this were just the tip of the iceberg during my first two years in college.
I admit that I hadn't really done my research when I applied. Much of my choice to study at Cheltenham was based on my unconditional offer – how could I say no? It took me to a city that was completely foreign to me: where London is polyglot and polychrome, my new home was vanilla.
I started Fresher week with high hopes. I had been out in other cities before – Coventry, Southampton, Portsmouth – so I had high expectations for my first night out. I didn't realize that there were only two student clubs after the third in town closed. Disappointing would be an understatement.
Without getting discouraged, I walked on the dance floor with a drink in my hand. Here I noticed that something was missing: the music. The clubs Spotify playlist was monotonous and non-negotiable. The demands were "against politics". My other option was the Freshest Ball – where the Student Union had booked, uh, Blazin 'Squad.
In my small town university there were a lot of small town students. While that's not a bad thing in and of itself, it makes it difficult to relate to those who have rarely ventured from their roots (on the bus or otherwise). The city, with its 110,000 inhabitants, could often feel insular and even claustrophobic.
That said, it's not just the place that makes your student experience, but the people. My best friend was a girl who came from a village with no non-white residents. The girls I worked with in my first year also introduced me to crowds and the most eclectic places.
Small universities also have their advantages. While my friends from Oxbridge and the Russell Group lament their lack of contact time and their impersonal speakers, mine got really interested and helped me find job opportunities.
Maybe I should have expected this semi-urban city just over 100 miles from London to feel like an overseas place. City students, take this as a warning. Do. Your. Research. Beya Kabelu
The student from a small town: "The integration did not go as planned"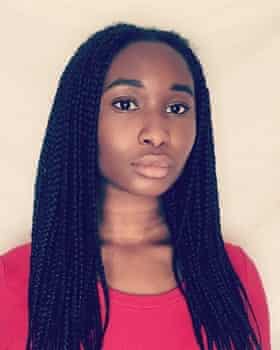 We all want to run away at some point as teenagers. But no one feels it more deeply than the country child.
Raised in rural England, college would be the antidote to my sheltered upbringing. At least that's what I was hoping for. My desire to live in the city came from a specific desire to blend in with the crowd. In my hometown, being black meant I was part of a small, almost non-existent club known as the ethnic minority. It seemed important to me to get out of the white-dominated suburbs and mingle with people who looked more like me.
I have set my sights on Manchester. The town was over 200 miles from my southern beige town and the four hour drive meant mom couldn't come when she wanted. The perfect escape.
However, I soon discovered that change can be difficult to manage. The best things I had imagined about city life – the fast pace, the 24 hour entertainment, the bustling crowds – quickly became the worst.
The integration did not go as planned. My southern PR accent clashed with northern voices around me. I was called a posh girl, despite my upbringing in a low income single parent family. And the new ethnically diverse friends that I had hoped to make rejected me because I "spoke in white."
The environmental differences between my small town and the city also started to widen. I didn't like looking up and seeing the artificial glow of street lights instead of the stars. It took a while to get used to all the loud people in my hallways and on the streets.
Like so many other new students, I struggled in my first few weeks. I felt bombarded with different experiences. But what I didn't realize was that everyone around me, no matter where they were from, was going through something similar. Getting lost and afraid were not exclusive to me. Once that was pushed in, I began to enjoy the freedom that city life gave me and reconnected with the reasons I chose to be here in the first place.
To those moving from a small town to a big city, I would say this: don't set your expectations too high and take the time to explore – the further you venture, the less alien everything becomes. Emefa Setranah
Follow Guardian students on Twitter: @ GdnStudents. For career opportunities for graduates, take a look at Guardian jobs.

[ad_2]